WAMS Programs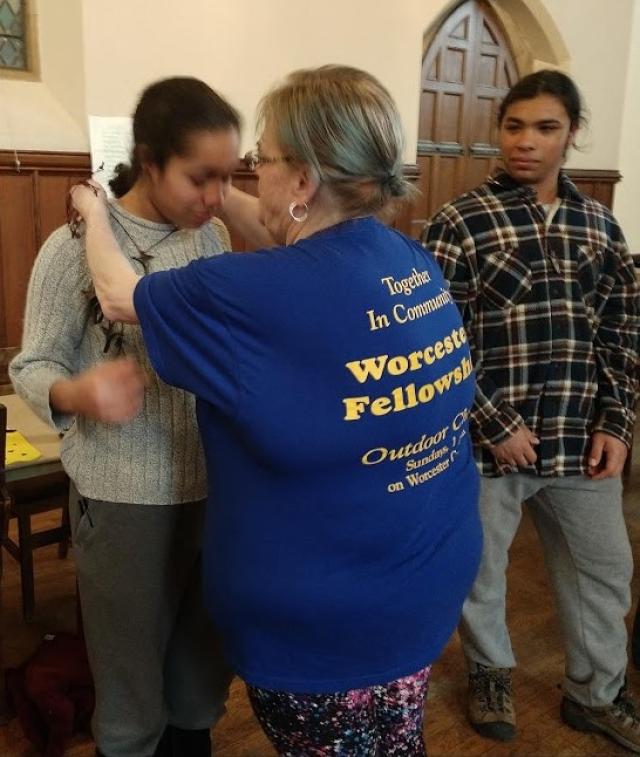 ReachOut Worcester is a guided, one-day immersion program that offers Greater Worcester-area youth (age 13 and up) and their leaders the opportunity to experience the social issues and assets of urban communities like Worcester while engaging in hands-on service with fellow community members.
There is a structured curriculum for the day that includes group discussion and times of sharing and reflection. After talking about next steps for them personally and/or as a group, participants also prepare to present their experiences in their home settings.
ReachOut Worcester is co-sponsored by the Worcester Area Mission Society (WAMS) and Worcester Fellowship, a member of the Central Association of the Massachusetts Conference of the UCC that is dedicated to ending isolation through pastoral care and nurturing community.  It takes place at All Saints Church in Worcester.
ReachOut Worcester was on hold during the COVID-19 pandemic, but is once again open, and we are excited about welcoming groups of young people to share this experience.  Anyone interested should contact Jay Zayas, Director of Programs, by emailing jzayas [at] wamsworks.org. or by calling  (508) 755-2329, then pressing 2.