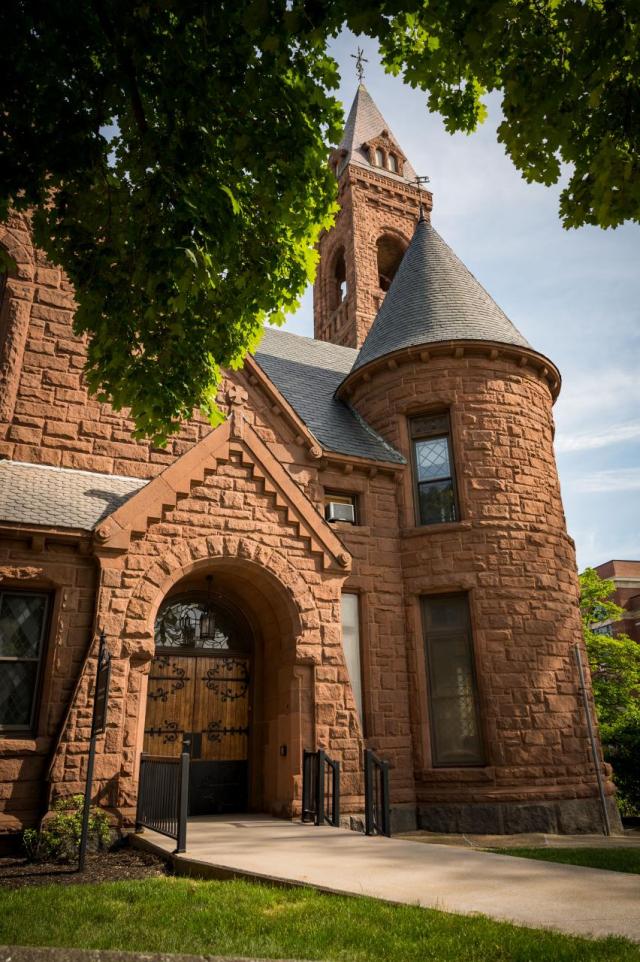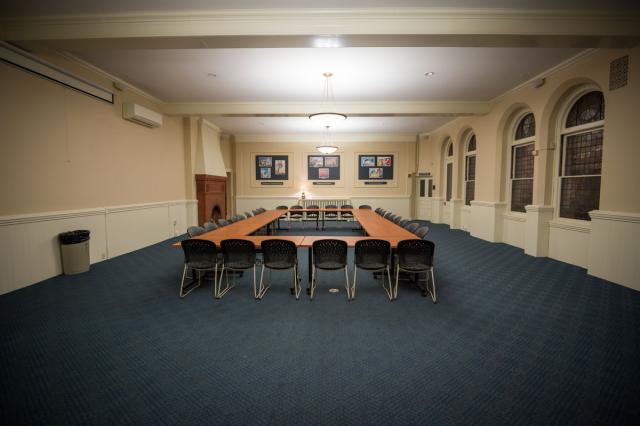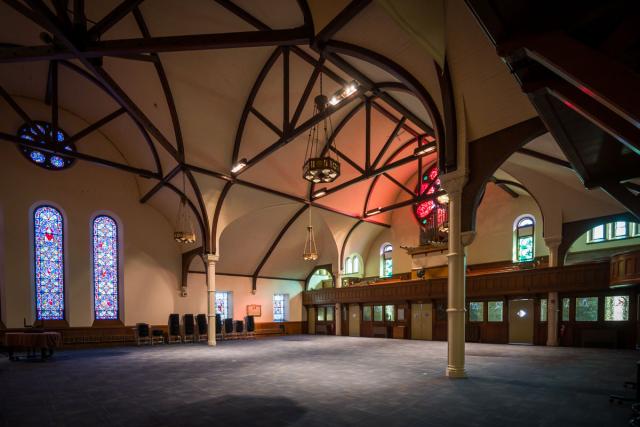 The home of the Worcester Area Mission Society is at 6 Institute Road in Worcester.  The building was a gift to WAMS from United Congregational Church.  Dedicated in 1885, the building was designed by Stephen Earle, the most prominent architect in Worcester at that time.  It includes the former sanctuary with its inspiring stained and leaded glass windows, which is now the Sarah Wyman Whitman Gallery.  It has been described as an architectural masterpiece.  For more information on our beautiful home, check out the detailed descriptions of the building and the people who made it possible at A Legacy of Art and Faith.
Our home welcomes both long-term tenants, the Central Massachusetts Housing Alliance, the North Central Regional Office of the UCC, and the United Congregational Church, and community guests who make use of our varied facilities.  It's commonly called "6 Institute," and it has been a hub for critically important programming and meetings that enhance the well-being of our community and its residents.  WAMS has hosted educational programs, community organizing meetings, planning sessions, and other activities that promote equity and social justice. 
We want to use the beautiful home we've been given to make our community stronger, and we invite groups whose social and cultural programs are consistent with our own commitment to human dignity to contact us about coming to 6 Institute.
Our available space includes the following:
Sarah Wyman Whitman Gallery - accommodates up to 300 people
Public Room - accommodates up to 100 people
Washburn Room – accommodates small groups
Two of the entrances to our building are accessible to people with mobility challenges.  There is an accessible rest room across from the WAMS office.  Our large parking lot is across from the building, right at the corner of Institute Road and Grove Street.  
For more information regarding possible use of WAMS facilities, please contact Joan Gonyea at 508-755-2329, ext. 3, or email office [at] wamsworks.org.