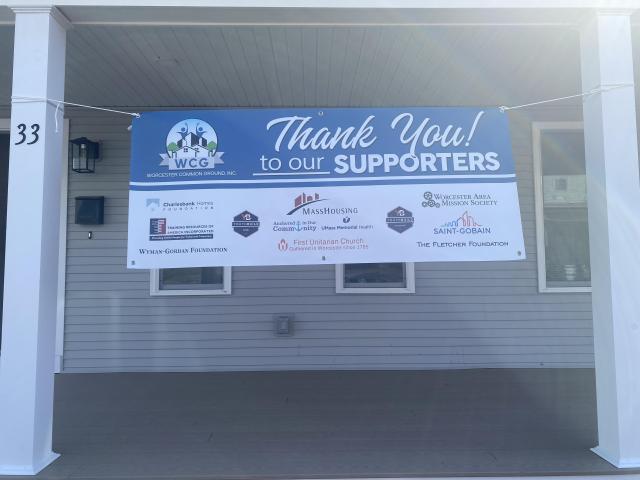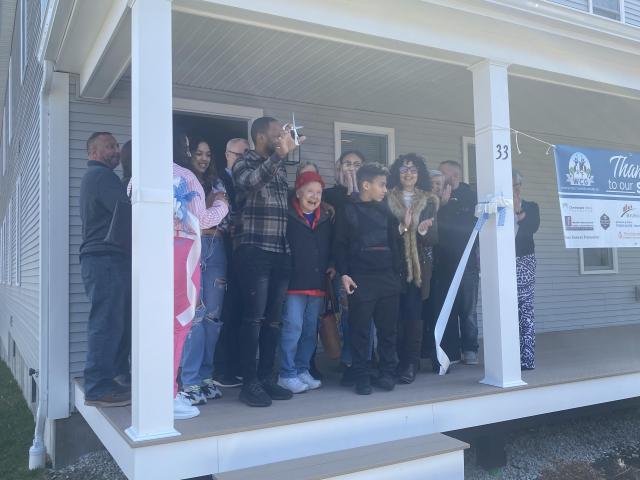 Congratulations to the two families that bought their first homes! This new build through Worcester Common Ground was able to provide two families with first time home ownerships. 
As part of the UMass/Memorial Health Anchor Mission, WAMS loaned $50,000 to Worcester Common Ground. The loan was used to support construction of two units of affordable housing on Merrick St. in Worcester. Each unit was bought by a first-time home owner.
The construction of the project is guided by Ken Perro of Longwood Development Company with support from students of YouthBuild Worcester and material donations by Saint Gobain. The design for this project was done by Larry Haley of Haley Design Building.