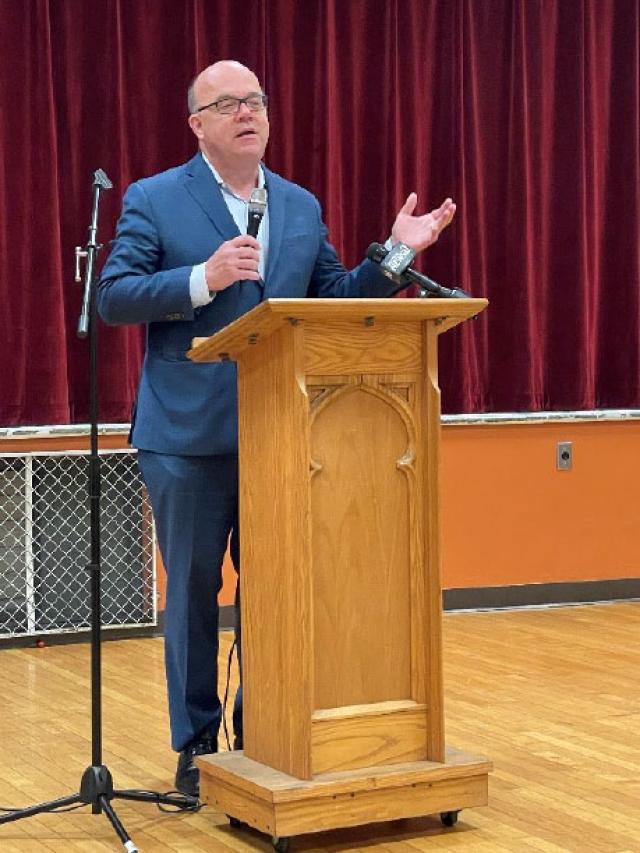 The City of Worcester's Task Force on Food Security hosted a meeting on August 10, 2022, at the A.M.E. Zion Church.   Karen Ludington, Executive Director of WAMS, was one of the invited guests representing not-for-profit organizations in central Massachusetts. 
Congressman Jim, who represents the Massachusetts Second District, is one of the organizers of an upcoming conference on food security at the White House. He discussed the nationwide problem of food insecurity and how 40 million Americans do not know if they will eat the next day. He informed participants that the work being conducted in Worcester would contribute to ongoing discussions at the White House conference.
Cheri Andes, a Senior Regional Organizer for the Northeast of Bread for the World Organization, also discussed how to distribute information regarding a Farm Bill that will be presented before Congress. Information being collected by supporters can provide input regarding the Farm Bill for considering during the legislative process.  Bread for the World will actively advocate on significant parts of the Bill.  Contrary to its name, the Farm Bill addresses important food issues such as SNAP food benefits. 
Anyone wishing to participate can register for the Bread for the World Worcester County Farm Bill Listening Session