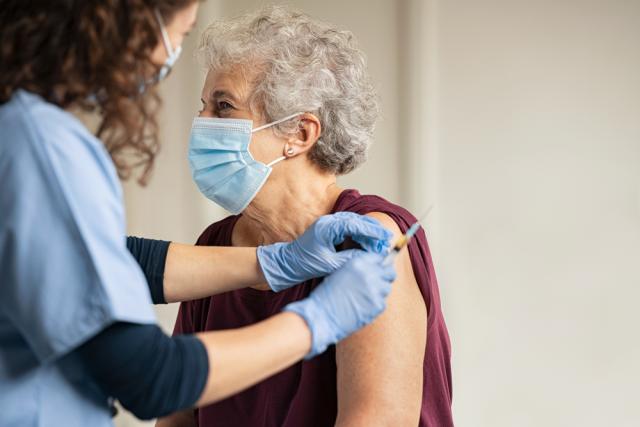 Lots of things have been happening in our central Massachusetts world over the last two years, and let's be honest – often, they've felt overwhelming.  So much illness, so much anxiety, so many children and young people struggling to learn, so many people needing help of all kinds.  It's sometimes been hard to figure out our priorities as individuals and as a community.  The good news, of course, is that many people and organizations stepped up and took on the challenges.  But I've rarely seen "can do" attitudes as strong as the ones that have served us in central Massachusetts during these difficult months, by the people and agencies who partnered as Worcester Together.
Created at the very beginning of the COVID-19 pandemic, when none of us knew what the heck we were doing, should be doing, or would need to do, Worcester Together has become a model for communities in Massachusetts and far beyond.  The people who organized Worcester Together had no more experience with a pandemic than any of the rest of us.  But they were people of vision, who knew that in the bad times that were certainly coming, we would be stronger together.  Led by Worcester City Councilor, minister, and mental health therapist the Rev. Sarai Rivera, United Way of Central Massachusetts President Tim Garvin, and leadership at the Greater Worcester Community Foundation and joined by leaders from social service agencies, churches, government, UMass/Memorial Medical Center, and the private sector, Worcester Together became perhaps the most important collaboration in the history of central Massachusetts.  It is no exaggeration to state that it saved lives, by working together to feed and house individuals and families, make masks and other personal protective equipment available to reduce exposure, and provide vaccine education and vaccine equity clinics to underserved areas of Worcester.  And there was so much more as time went on, including providing safe places for children to learn during the daytime while their essential worker parents were doing their jobs, addressing the mental health crisis that the pandemic exacerbated, and connecting vulnerable seniors.
As the tiniest part of this great effort, a colleague and I organized grief support services in the first year, and WAMS learned from Worcester Together and its subcommittees about gaps that we could help fill – bottled water for vaccine clinics, winter coats for children and teens, information and recruitment for volunteers to help Afghan evacuees, and the needs of Afghan families who were having babies in their new country.  We are proud to have helped in small ways in this great effort and are in awe of the extraordinary team that is Worcester Together.